Alleged Las Vegas concert gunman Stephen Paddock was a wealthy former accountant who seemed to be living a quiet retirement in a desert community.
The 64-year-old, of Mesquite, Nevada, had a pilot's and hunting licence and no criminal record, said authorities.
But one former neighbour said the suspect was a professional gambler and «weird».
There was reason to believe Paddock had a history of psychological problems, a US official told Reuters news agency.
It is the deadliest shooting in modern US history, with the toll surpassing the 49 killed at a nightclub in Orlando, Florida, in June 2016.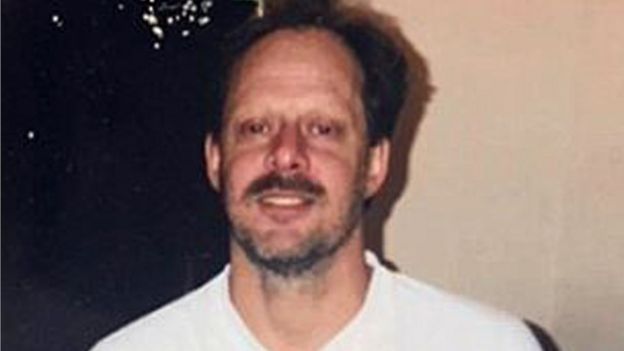 Paddock opened fire from the Mandalay Bay Hotel and Casino on Sunday night, killing at least 58 people and wounding more than 500 others, before turning the gun on himself as police closed in, said officials.
Nineteen rifles were found in the 32nd-floor hotel room that Paddock checked into last Thursday, along with hundreds of rounds of ammunition, US media report.
The FBI said its agents had established no connection between Paddock and any overseas terrorist group, despite a claim from so-called Islamic State.
The suspect's brother, Eric Paddock, told reporters their father was a bank robber who used to be on the FBI's most wanted list and once escaped from prison.
According to a 1969 poster issued by law enforcement for the fugitive, Patrick Benjamin Paddock was «diagnosed as psychopathic».
Eric Paddock told reporters outside his Orlando home that the family were stunned by his brother's alleged involvement in the Las Vegas massacre.
«There's absolutely no sense, no reason he did this,» he said.
«He's just a guy who played video poker and took cruises and ate burritos at Taco Bell.»
He told reporters his brother was «not an avid gun guy at all» and had no military background. The gunman must have just «snapped», he added.
According to NBC News, Stephen Paddock recently made several gambling transactions in the tens of thousands of dollars, but it was unclear if those bets were wins or losses.
The suspect's other brother, Bruce Paddock, told NBC his brother was a multi-millionaire property investor.
Defence contractor Lockheed Martin said Paddock once worked for one of its predecessor companies three decades ago
Las Vegas police said Paddock's only previous known brush with the law was a routine traffic violation.
Investigators have searched the suspected gunman's two-storey house, which is part of a retirement community about an hour from Las Vegas.
A Mesquite police spokesman said it was a «nice, clean home, nothing out of the ordinary».
He said he believed some weapons and ammunition were found inside.
Paddock moved there in June 2016 from Reno, Nevada, property records indicate.
He lived in the property in Babbling Brook Court with his girlfriend Marilou Danley, 62, records show.
Authorities had earlier appealed for help in finding Ms Danley, but she was traced outside of the US.
Investigators later said she had been interviewed, and was «no longer being sought out as a person of interest».
She was not with Paddock when he checked into the Mandalay, police said.
They said the gunman had been «utilising some of her identification».
According to US media, the suspect had a licence to fly small planes and owned two aircraft.
Paddock's former neighbour, Diane McKay, 79, told the Washington Post the suspect and his girlfriend always kept the blinds closed at home.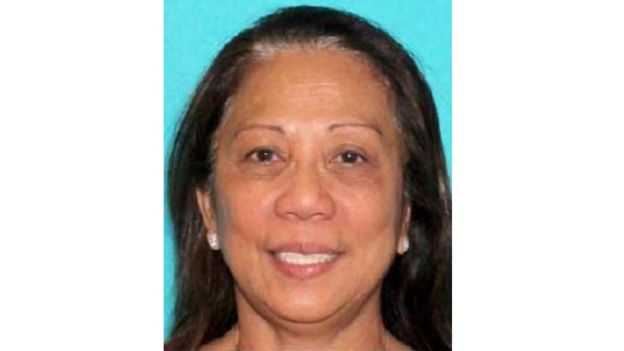 «He was weird,» she said. «Kept to himself. It was like living next to nothing.
«You can at least be grumpy, something. He was just nothing, quiet.»
In 2012, Paddock filed a negligence lawsuit against The Cosmopolitan hotel in Las Vegas, after a fall caused by an «obstruction» on the floor, according to his brother.
The legal action was dropped by both parties in 2014.
bbc.com

cript async src="https://pagead2.googlesyndication.com/pagead/js/adsbygoogle.js">